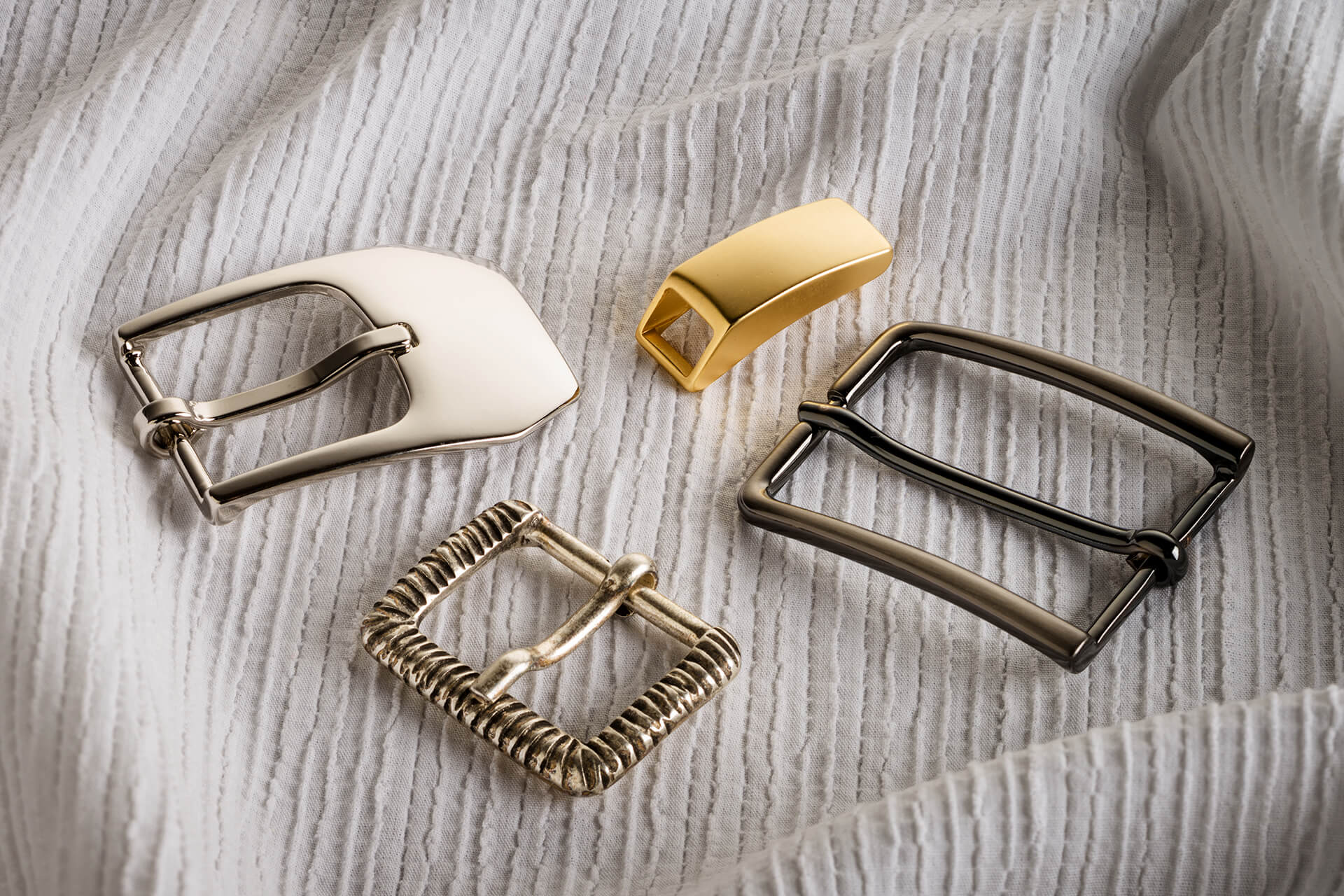 Belt buckles for belt industries and leather processors in general.

Men's buckles, classic and sporty, with built-in roller closure or built-in quick fasteners, Buckles with bridge and prong, loops and nail heads.

Classic lady buckles, buckles with Rhine stones or enamel, with inserts of various fashionable materials.

The colors are created trough the classic galvanic and many variations by using new fashion brush and spray paints, as hype we also using novelty rubber touch lack.